Affordable 
Custom Designed

Websites
Showcase your business with a
modern

one page website

RESPONSIVE DESIGN FITS TO ANY SCREEN SIZE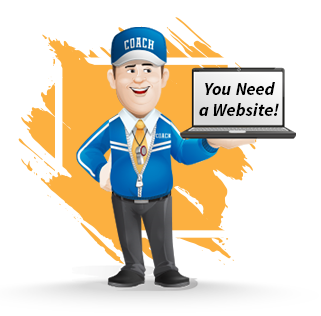 One Time Set Up Fee of $398
No Monthly Fees
FREE Hosting & Domain Name
Registration for the First Year
Web Design Made Easy!
Work with one of our coaches from start to finish.
Custom Design
Based on the content you submit, our web design dept will create a custom website to fit your business' specific needs. See a list of design options we can provide below this section.
Responsive Design for all Devices
Your website will be responsive. This means it will adjust to fit any type of device. Desktops, Laptops, Tablets & Smart Phones. 
SEO Friendly
This means the search engines can crawl the website efficiently, interpret the content effectively, and index it in their database. Once indexed, they can then serve the most relevant and valuable web pages to their users based on the topics they search for.
SSL Certificate
SSL Certificates protect your sensitive information as it travels across the world's computer networks. SSL is essential for protecting your website, even if it doesn't handle sensitive information like credit cards.
Domain Name Registration
We'll collaborate with you to find the best domain name for your business. Already have one?  We can use that too. Need help creating a great URL (domain name) click here to see How to Choose a Domain Name.
Hosting
Hosting and domain registration is FREE for the first 12 months after publication. Then we'll host your website on our server for an annual cost of $125. This annual cost will also include the renewal for your domain name.
Up to 6 Email Addresses
We'll create up to 6 email addresses using your new domain name (for example: joe@joeswebsite.com) 
Optional Gmail Business Suite Add-on
For an extra cost (from Google) we can set up a Google Business Account with Gmail. This also includes Google Drive, Docs & Analytics. Click here to learn more about Setting Up a Gmail Suite 
Included Design Ideas for Your Website
All options below are included in our price. Pick and choose which elements will work best for your needs.
We Can Use Your Logo & Photos
Send us your logo and any photos you'd like us to use. Don't have any? We can choose images from our stock photography library.
Services & Pricing
We can display a list of the services you offer, or a pricing chart.
Photo Gallery
Do you have a portfolio of photos you'd like to display? Send us the photos and we can display them in a sliding photo gallery.
Company Description / About Us
Tell potential prospects what you're all about. how long have you been in business, how you were inspired to start your company, what sets you apart from the rest.
Personal Bio
We can include a photo of you and/or your team plus a biography. Highlight your experience, ties to the community and special skills. 
Location & Business Hours
We'll embed an interactive Google Map to show your location, along with displaying the address, phone number and business hours. Also click here to learn more about Creating a Google My Business page 
Contact Us / Sign up Form
 We can add a customized form on your web page to work as a contact us form, a form to schedule an appointment or RSVP for an event. Tell us your needs and we can easily create it for you. 
Changes
After publication minor changes, such as prices or an image swap can be made for $25 to $50. The cost of extensive changes will be determined on a case by case basis.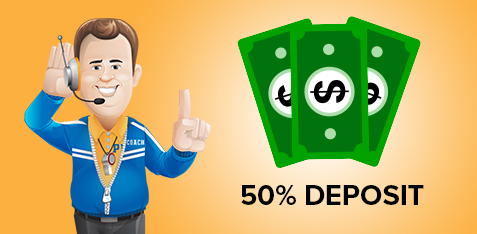 Pay Deposit
We only ask for a 50% deposit of $199. Balance is due once you approve the layout. The deposit can be paid over the phone with one of our coaches at 866-594-3069.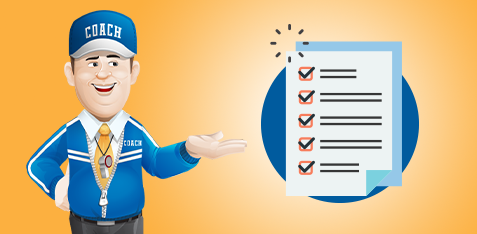 Submit Content
Once the deposit is processed, we will send you an easy to use, online form to submit your content and images.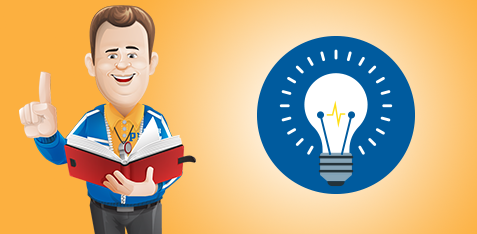 Choose a Domain Name
We can collaborate with you to decide on the best domain to work for your business or we can use one you already have registered.
Need help creating a great URL (domain name)
CLICK HERE: How to choose a domain name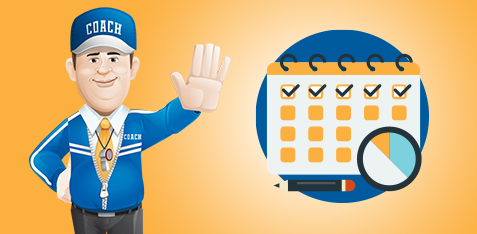 First Draft in 5 Days
Once you submit all of the content you want us to include, we will show you a first draft in 5 business days.
After publication minor changes, such as prices or an image swap can be made for $25 to $50. The cost of extensive changes will be determined on a case by case basis.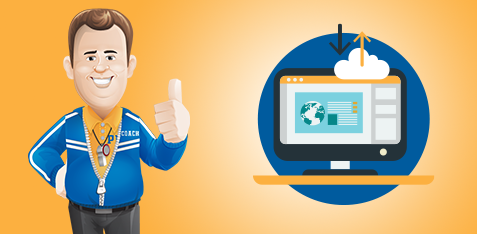 Pay Balance & Publish Site
Once you are satisfied with the design, the balance is due and we will publish your site. This process takes 24-48 hours.
3 Advantages of a One-Page Website
BETTER USER ENGAGEMENT
One-Page Websites are easier to explore. Visitors are presented information in a predetermined order. Your message and call to action are front and center. In addition One-Page Sites load faster which results in visitors staying longer.
NAVIGATE BY SCROLLING
Scrolling is intuitive. Visitors are used to scrolling and studies have shown it is preferred versus clicking page to page. Social media websites like facebook and twitter have made scrolling the norm.
WORKS BETTER ON MOBILE
Clicking from page to page can be a challenge on small screens. Mobile users much prefer scrolling.
Frequently Asked Questions
How long will it take to get a new website?
Once you pay deposit and submit all of the content you want us to include, we will show you a first draft in 5 business days.  Depending on changes normally website will be complete in 5 – 7 business days.
How much does a new website cost?
One time setup fee of only $398! Then only $125 annually.
Get started today with a deposit of only $199.
Will you host my website for me?
Yes we take care of hosting your website on our web server. The cost is included in the annual fee.
Who will maintain my website?
We will take care of maintaining your website for you. This includes all updates and changes that come up.
Will my website be mobile-friendly?
Absolutely! Having a mobile-friendly website is more important than ever! We work hard to ensure your website looks great on a variety of devices.
When do I pay?
We only ask for a $199 deposit to get started. Once you are satisfied with the design the balance is due. After that it is $125 annually. 
Who provides the content?
You are responsible for providing us with all the content for your website, including copy (text) and images. We do have professional copywriters that can help with images from our library and organizing the copy.
Who will help me down the road if I have questions?
We are only an email or phone call away! We're here to help you as much or as little as you need, and we won't disappear once the site is launched. We've been in business for 30 years, so we aren't going anywhere anytime soon.
How much input will I have in the process?
A lot! Your input and feedback is crucial to this process. We'll work with you to develop just the right look and functionality.
Can my website be linked to my social media accounts?
Yes, if you provide us with the links to your social media accounts we will link them to your new website.
Who owns my URL?
You own your domain name. If you ever decide to cancel with us, the domain name will be transferred to you. There is a small fee involved.
Is there a contract? Can I cancel?
There is no contract. You can cancel at any time. However we charge on a annual basis so the time to cancel will be on your renewal date. We can transfer the domain name to you for a small fee.
Can I expand with extra pages?
Yes you can expand your website with additional pages at any time. The cost is $95 per page. Just provide us the content and we will add the page within 3 business days.
What if I need to update any of the content?
We handle all updates for you. Just provide us the content. Minor changes are included in your annual cost. However if it is an extensive change then there is a fee of $95.
Where will my website show up on a Google search?
Ranking on Google is very hard to predict. To rasnk well you should focus on ranking locally. To rank well locally create a Google my business page, post your website link on all of your social media platforms, and make sure to put your website link on all of your marketing materials. This will all help you rank well on Google and other search engines.
Click here to learn more about Creating a Google My Business Page
Address
6004 Wiley Street
Hollywood, FL 33023